I remember growing up in Puerto Rico hearing a very ignorant saying. Every time somebody took a loan or financed anything they really wanted, but could not afford, they would say, "The devil will make the last payment." I don't know where that expression came from, but it was a way of throwing away any guilt or any remorse from adding more debt into our lives.
With that mentality I remember walking into a Car Dealership in Jacksonville, Florida. My credit was pretty good as a young man, so I had power to finance. I saw a small pickup truck on display. I remember it was black, with a cool purple designed right in the center, a blue light on the bottom of the truck, nice size tires and, to top it all up, a 10 Disk CD Player. The truck was amazing. I told the salesman, "this is the one I want." In no time, I was driving that truck out of the dealership. I felt so powerful, after all, I told myself, the devil will make the last payment, right? WRONG!
I was not a believer back in those days, but even as a believer I made some very stupid financial decisions. There was plenty of sorrow that was added for each one of those things I financed. See, we finance what we are unable to afford; that is always trouble!
I remember that I prayed, I played the lotto, I gave to evangelist and prophets who told us that if we give this particular amount of money God will bless us with great wealth and, I even waited for that big fat check in the mail. I went as far as writing checks, twice, believing that God will miraculously add the funds. Well, twice the check bounced!!!
In my early forties I asked the Lord to help me be debt free by the time I was fifty; I wanted to enjoy my jubilee year not owning men anything. I promise the Lord that if he helped me to do so I will never do anything stupid with my finances.
Nothing magical or supernatural happen; the Lord kept me employed and I pay my debt month by month. By 49 I was debt free! Today I live in a beautiful home completely debt free, my wife and I own two wonderful vehicles also debt free.  We are enjoying the blessing of God. Proverbs 10:22 tells us,
It is the blessing of the Lord that makes rich,
And He adds no sorrow to it. New American Standard Bible (NASB)
In the last couple of years, I have learned a few keys to receiving this blessing without sorrow:
Be content with what you have already, no matter if it is much or little:
Not that I speak from want, for I have learned to be content in whatever circumstances I am. 12 I know how to get along with humble means, and I also know how to live in prosperity; in any and every circumstance I have learned the secret of being filled and going hungry, both of having abundance and suffering need. 13 I can do all things through Him who strengthens me. Philippians 4:11-13
This is not a defeated attitude; this is a total trust in God that in whatever circumstance you find yourself in, God will help you do all that He wants you to do.
We can do all things through Christ; He gives us the strength to do so.
Be a giver:
Bring the whole tithe into the storehouse, so that there may be food in My house, and test Me now in this," says the Lord of hosts, "if I will not open for you the windows of heaven and pour out for you a blessing until it overflows. 11 Then I will rebuke the devourer for you, so that it will not destroy the fruits of the ground; nor will your vine in the field cast its grapes," says the Lord of hosts. Malachi 3:10-11 (NASB)
Now, I am aware that this is the Scripture that you probably have hear the most when it comes down to finances.
The problem is not in the reality of this message according to Malachi; the problem is that we are ignoring many other aspects of Scripture that deals with finances. That is what we are attempting to address in this article.
Check your attitude as you give… check your heart and motives:
Now this I say, he who sows sparingly will also reap sparingly, and he who sows bountifully will also reap bountifully. 7 Each one must do just as he has purposed in his heart, not grudgingly or under compulsion, for God loves a cheerful giver. 2 Corinthians 9:6-7 (NASB)
We must be excited about giving.
If our heart is not right; giving is not going to have any effect.
We do not give to receive anything; we are supposed to be content already.
We give because it is the Godly thing to do and, we do it gladly.
We must be good stewards of all that God gives us:
Let a man regard us in this manner, as servants of Christ and stewards of the mysteries of God. 2 In this case, moreover, it is required of stewards that one be found trustworthy. I Corinthians 4:1-2 (NASB)
I want to make a very important point here. We as Christians are known biblically as Saints and also as Disciples of Christ. However, we never refer to ourselves as Stewards. This word steward is another word for managers. We are managers of God's mysteries; his blessing, his revelation, his love and every activity of God on this earth.
1 Peter 4:10 also helps us to make this point, "As each one has received aspecial gift, employ it in serving one another as good stewards of the manifold grace of God." (NASB)
When we are good stewards, we are trustworthy.
Beloved, there is no prosperity without stewardship, moreover, there is no joy without good stewardship. We learn that in the Parable of the Talents in Mathew 25:14-30. As the servants did what they were supposed to do with their resources, they were invited to enter in the joy of the master.
A commitment to live within our means:
Owe nothing to anyone except to love one another; for he who loves his neighbor has fulfilled the law. Romans 13:8 (NASB)
That Bible prohibits financial debt; therefor debt is sin; it is bad stewardship; it is against our nature as Christians.
We are called to live within our means; if we don't have the money to buy something cash; simply don't buy it. This is a very cheap, simple and powerful financial advice.
In conclusion I can say that for the first time in my life I am actually enjoying the blessing that adds no sorrow. That is the blessing that comes, not from man, not from me trying to make things happen, but the blessing that comes ONLY from God Almighty. Oh, what a blessing that is!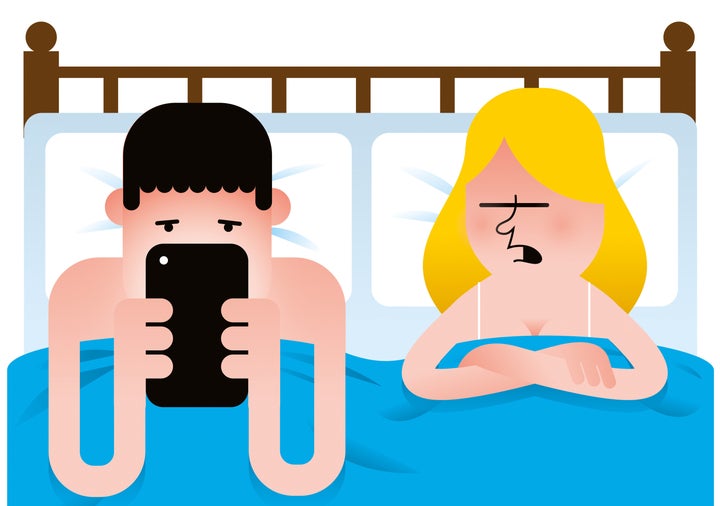 Why do we get marry? What is the purpose of marriage? After all, the Apostle Paul discourages marriage. In First Corinthians 7:1 he stated, "Now concerning the things about which you wrote, it is good for a man not to touch a woman." (NASB) He actually discourages sex all together. In verse 7a Paul adds, "Yet I wish that all men were even as I myself am…" In verse 8 again Paul continues to discourage marriage by stating, "But I say to the unmarried and to widows that it is good for them if they remain even as I." Paul is saying that it is good not to be marry. In verse 28 Paul is more direct concerning his deep-down opposition to marriage,
But if you marry, you have not sinned; and if a virgin marries, she has not sinned. Yet such will have trouble in this life, and I am trying to spare you. (NASB)
         In marriage there will be a lot of trouble and Paul was actually trying to spare us from such. So, I go back to the original questions: why do we get marry? What is the purpose of marriage? With 7 billion of us right now, I think that multiplying is no longer an issue. So, we are left with one reason for marriage, Intimacy.
          God stated, from the beginning, that it was not good for man to be alone (Genesis 2:8). I can testify, that was true then and, it is true now. Unless a man has the gift of self-control as Paul did, intimate loneliness is a pain. Now I want you to think about this for a minute; God did not resolve the issue of man's loneliness by creating another dude or a couple of good friends to go play ball, drink beer, go hunting or go fishing with. God gave man a woman.
This loneliness issue that God was referring to has everything to do with sexual intimacy. Yes, is more than just the sexual act, but in essence it culminates with good old-fashioned sex. The Apostle Paul made it as clear as the point can be made when he states,
Now concerning the things about which you wrote, it is good for a man not to touch a woman. 2 But because of immoralities, each man is to have his own wife, and each woman is to have her own husband. 3 The husband must fulfill his duty to his wife, and likewise also the wife to her husband. 4 The wife does not have authority over her own body, but the husband does; and likewise also the husband does not have authority over his own body, but the wife does. 5 Stop depriving one another, except by agreement for a time, so that you may devote yourselves to prayer, and come together again so that Satan will not tempt you because of your lack of self-control. 6 But this I say by way of concession, not of command.7 Yet I wish that all men were even as I myself am. However, each man has his own gift from God, one in this manner, and another in that. 8 But I say to the unmarried and to widows that it is good for them if they remain even as I. 9 But if they do not have self-control, let them marry; for it is better to marry than to burn with passion. First Corinthians 7:1-9 (NASB)
             In these verses we can clearly see that even as Paul was not a fan of marriage; he understood that marriage is the union established by God where we are, not only allowed, but obligated to… get it on! Paul has a more sophisticated term of course, he calls it, "marital duty". Some husbands and some wives, however, find a sense of duty in other things and responsibilities. They focus on their careers, education, making money, etc. and, in the process, totally neglect the most important duty in marriage… INTIMACY!!!!!
               When we fail to, "take care of business", guess what? We open doors for the devil himself to come and attack our marriages. I don't know what is so hard to understand; this is very simple; after God, the most important relationship a married person has, is his spouse. After God, our spouse MUST be our focus. We focus on each other by learning how to do life together.
              The other day I went to play golf and they have me playing with this couple who have been married longer than I have been alive. At first, I was a little irritated because I knew the game was going to be very, very slow! After all, they were both in their 80s; but I realized, very quickly, that I was about to actually see an essential principle of marriage demonstrated before my eyes. As the game develop, it was obvious that he has been playing golf for some time and, it was also obvious that she was not. Another obvious thing was that she was not really into the game as he was. As a matter of fact, by hole 6 she was already done! But she was there with her husband; they were sharing life together. I am sure he has done the same for her and the activities she enjoys.
               I have seen thousands of marriages in my life; after all we are surrounded by married people. However, for the most part; I have not been able to witness such level of togetherness. The norm is to see the husband doing his thing and the wife doing hers apart from each other.
           It happens often that for a time, husbands and wives were devoted to their children and in that they found a degree of togetherness, but after the children became adults and were out of the house, they quickly discovered they don't have anything in common. The husband does his work around the yard or work endlessness in his car, go out with the boys, play golf every time he has a chance; while she goes shopping, hang out with the girls and do her thing. They become business partners; there is no intimacy and there is no interest for one another. He can't wait to do his thing and she can't wait to do hers. It seems like the quickly they get out each other's hair the better!
               This is not a Song of Songs marriage; they are far from that kind of passion; this is now a boring marriage. A marriage with no intimacy, no togetherness, no respect and no love. They are two strangers with nothing in common. They have chosen, for whatever reason, to tolerate each other. They are waiting for the last blow out that will make official what has been their reality for years, that they no longer have a marriage. Beloved, that is how a marriage looks like in the hands of Satan.