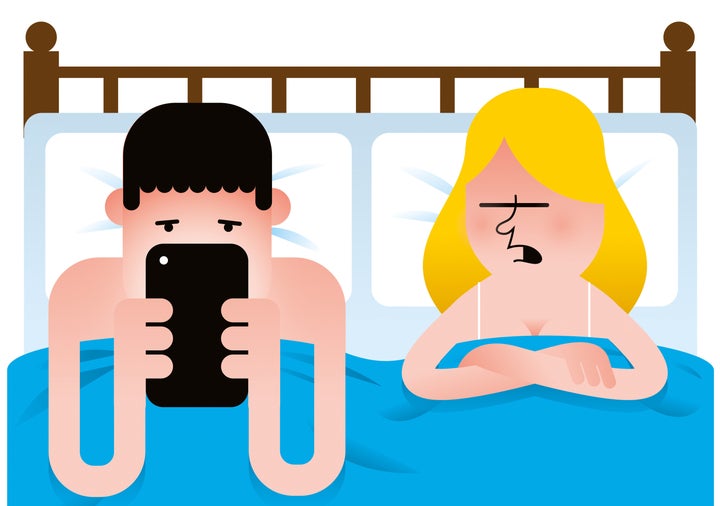 Why do we get marry? What is the purpose of marriage? After all, the Apostle Paul discourages marriage. In First Corinthians 7:1 he stated, "Now concerning the things about which you wrote, it is good for a man not to touch a woman." (NASB) He actually discourages sex all together. In verse 7a Paul adds, "Yet I wish that all men were even as I myself am…" In verse 8 again Paul continues to discourage marriage by stating, "But I say to the unmarried and to widows that it is good for them if they remain even as I." Paul is saying that it is good not to be marry. In verse 28 Paul is more direct concerning his deep-down opposition to marriage,
But if you marry, you have not sinned; and if a virgin marries, she has not sinned. Yet such will have trouble in this life, and I am trying to spare you. (NASB)
         In marriage there will be a lot of trouble and Paul was actually trying to spare us from such. So, I go back to the original questions: why do we get marry? What is the purpose of marriage? With 7 billion of us right now, I think that multiplying is no longer an issue. So, we are left with one reason for marriage, Intimacy.
          God stated, from the beginning, that it was not good for man to be alone (Genesis 2:8). I can testify, that was true then and, it is true now. Unless a man has the gift of self-control as Paul did, intimate loneliness is a pain. Now I want you to think about this for a minute; God did not resolve the issue of man's loneliness by creating another dude or a couple of good friends to go play ball, drink beer, go hunting or go fishing with. God gave man a woman.
This loneliness issue that God was referring to has everything to do with sexual intimacy. Yes, is more than just the sexual act, but in essence it culminates with good old-fashioned sex. The Apostle Paul made it as clear as the point can be made when he states,
Now concerning the things about which you wrote, it is good for a man not to touch a woman. 2 But because of immoralities, each man is to have his own wife, and each woman is to have her own husband. 3 The husband must fulfill his duty to his wife, and likewise also the wife to her husband. 4 The wife does not have authority over her own body, but the husband does; and likewise also the husband does not have authority over his own body, but the wife does. 5 Stop depriving one another, except by agreement for a time, so that you may devote yourselves to prayer, and come together again so that Satan will not tempt you because of your lack of self-control. 6 But this I say by way of concession, not of command.7 Yet I wish that all men were even as I myself am. However, each man has his own gift from God, one in this manner, and another in that. 8 But I say to the unmarried and to widows that it is good for them if they remain even as I. 9 But if they do not have self-control, let them marry; for it is better to marry than to burn with passion. First Corinthians 7:1-9 (NASB)
             In these verses we can clearly see that even as Paul was not a fan of marriage; he understood that marriage is the union established by God where we are, not only allowed, but obligated to… get it on! Paul has a more sophisticated term of course, he calls it, "marital duty". Some husbands and some wives, however, find a sense of duty in other things and responsibilities. They focus on their careers, education, making money, etc. and, in the process, totally neglect the most important duty in marriage… INTIMACY!!!!!
               When we fail to, "take care of business", guess what? We open doors for the devil himself to come and attack our marriages. I don't know what is so hard to understand; this is very simple; after God, the most important relationship a married person has, is his spouse. After God, our spouse MUST be our focus. We focus on each other by learning how to do life together.
              The other day I went to play golf and they have me playing with this couple who have been married longer than I have been alive. At first, I was a little irritated because I knew the game was going to be very, very slow! After all, they were both in their 80s; but I realized, very quickly, that I was about to actually see an essential principle of marriage demonstrated before my eyes. As the game develop, it was obvious that he has been playing golf for some time and, it was also obvious that she was not. Another obvious thing was that she was not really into the game as he was. As a matter of fact, by hole 6 she was already done! But she was there with her husband; they were sharing life together. I am sure he has done the same for her and the activities she enjoys.
               I have seen thousands of marriages in my life; after all we are surrounded by married people. However, for the most part; I have not been able to witness such level of togetherness. The norm is to see the husband doing his thing and the wife doing hers apart from each other.
           It happens often that for a time, husbands and wives were devoted to their children and in that they found a degree of togetherness, but after the children became adults and were out of the house, they quickly discovered they don't have anything in common. The husband does his work around the yard or work endlessness in his car, go out with the boys, play golf every time he has a chance; while she goes shopping, hang out with the girls and do her thing. They become business partners; there is no intimacy and there is no interest for one another. He can't wait to do his thing and she can't wait to do hers. It seems like the quickly they get out each other's hair the better!
               This is not a Song of Songs marriage; they are far from that kind of passion; this is now a boring marriage. A marriage with no intimacy, no togetherness, no respect and no love. They are two strangers with nothing in common. They have chosen, for whatever reason, to tolerate each other. They are waiting for the last blow out that will make official what has been their reality for years, that they no longer have a marriage. Beloved, that is how a marriage looks like in the hands of Satan.